The Squeeze
Heaps Good Friends + Tyne-James Organ + The Lulu Raes + Demi Lardner + Lime Cordiale + Asha Jefferies
Buy Tickets
LIME CORDIALE are heading out on the road again for their biggest event of the year, the second annual, THE SQUEEZE!
MCed by comedian Demi Lardner, the all-ages experience will feature performances by Tyne James Organ, The Lulu Raes, Heaps Good Friends, and Asha Jefferies, with a headline set by Lime Cordiale.
Hailing from Sydney's northern beaches, Lime Cordiale have been driving audiences wild across Australia with their massive live shows and cruisy hits. Single 'Money' recently claimed triple j's most played track, and the boys are fresh from selling out dates across the country!
Oli and Louis have selected some of their favourite artists to help deliver Lime Cordiale's most spectacular shows of 2019. Discover your new favourite band, have a laugh, and bring along your mates for a night of good times this June.
THE SQUEEZE 2019 Presented by Chugg Entertainment, Chugg Music, Young Henrys, and Lime Cordiale
FEATURING... Lime Cordiale Tyne-James Organ The Lulu Raes Heaps Good Friends Asha Jefferies Demi Lardner
PRE-SALE Start: 10am, Thursday 21 March 2019 (Local Time) End: 10am, Friday 22 March 2019 (Local Time)
GENERAL PUBLIC ON SALE 10am, Monday 25 March 2019 (Local Time)
Line Up
When Eddie was a teenager, one of his friends gave him a CD with 4 harmony-infused demos Taras had made using the inbuilt microphone on his old computer. The two had never met but Eddie listened to the songs non-stop. At the same time, Taras coincidentally stumbled upon mp3s of Eddie's first band and his unorthodox singing style intrigued him. Although they had a web of mutual friends, it would still be a year before they would finally meet at a party.
But before they wrote music together, they joined a cult. They had befriended the Cult Leader in the surf one day, and it was during one of their many trips to India they met Toms sister at an ashram. She told them that her brother was a drummer, so when they returned to Sydney and heard him play the piano and bass they realised they needed this multi-instrumentalist, and promised him that when they started a band he would be in it.
A little while later (immediately after the dissolution of the cult) the final seeds of the band started coming together. Taras met Marcus at the beach, and due to Marcus' funny haircut and massive scar over his heart, he was hired before they even heard him play bass. Angus joined soon after, although no one really knows or cares the wheres or hows of his entry.
After recording a few demos in their friend's Croydon Park shed, and after a few practices in an artists' shared-collective space, they formed The Lulu Raes. Having released a string of singles, including triple j favourite 'Burnout', the band released their 'All Our Parents Are Divorced' EP. Touring with Sticky Fingers, The Jungle Giants and Polish Club, as well as playing a bunch of festivals across Australia, the band have released new single 'Fake It' to finish off 2017 as they put the final touches on their debut album, due in the new year.
"Every so often there's a band that comes along that really stands out. ...catchy melodies and soulful vocals that, quite literally, won't leave your head for days" - Lost At E Minor
"The pop/rock outfit really hit the main vain, oozing into fun-filled dancey rhythms, carried by addictive lyrical melodies and harmonies that trail seamlessly through each arrangement" - Happy
"The entire room fed off The Lulu Raes' energy, so much so that the floor was bouncing and at risk of caving in from the way too enthusiastic dancing. The band performed their form of sun-tinted indie pop wonderfully, encapsulating the pure essence of happiness" – The Music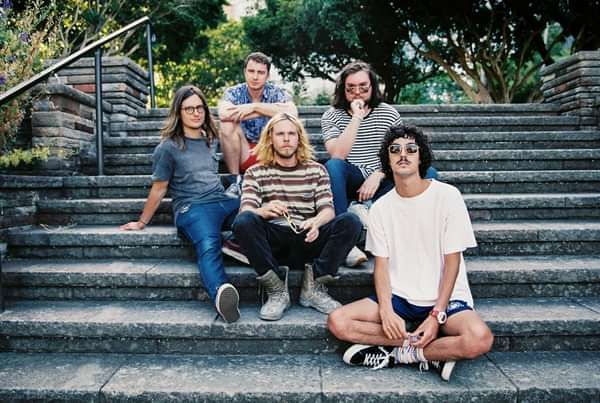 Lime Cordiale are a Sydney based 5 piece who grew out of the northern beaches music scene. Consisting of brothers Oli and Louis Leimbach, Brendan Champion, Tim Fitz and James Jennings, the group came about after the boys recognised their mutual love of all things pop and their desire to create original and exciting music.