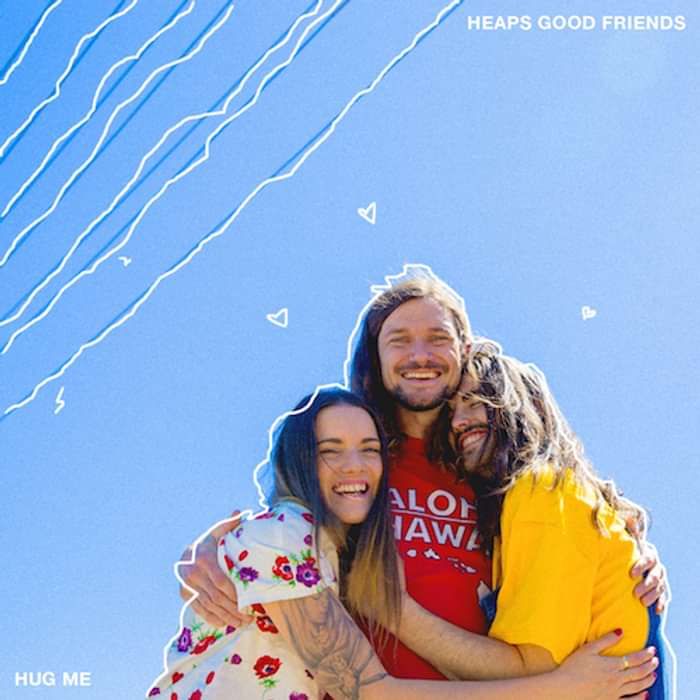 HUG ME EP
'Hug Me' is the debut EP from Heaps Good Friends which was released on Friday 2 March 2018.
Written between cities 2000 km apart then brought to life in Nick's home studio in the Adelaide Hills, Hug Me is a pocketful of fireworks, a six-track explosion of synths, catchy hooks and undeniable beats. It's the collection of everyday observations and daily reminders of three buddies about vulnerability, video games, parties, new musical toys and being awake at night when everyone else is asleep.
Printed on a 3-panel gatefold digipak, this EP will ship from Adelaide and should land in your hot little hands within a week!
Tracklisting: - Let's Hug Longer - Olympic Sneakers - Online Shopping Trolley - I Could Eat a Full Packet of Yo Yo's - Cry Like a Psycho - Lobster Bibs